Datasets
The datasets were recorded in different workspaces:
For all sequences, the data of all sensors have been stored and are available. Acquisitions occured during Autumn, with a cloudy weather.
PAVIN
PAVIN is an experimental site, which is located on the campus "Les Cezeaux" of the Blaise Pascal University in Clermont-Ferrand. PAVIN is composed of two areas, an urban area and an open area, for a total ground surface of approximately 5.000m². The total street length is 350m with 230m of additionnal ground track. The urban area is composed of scaled street with several road junction type, road markings and functional traffic lights. Painted walls, buildings vegetation and street furnitures are set to bring to a whole scene. In addition, the whole area is covered by a wireless network and a DGPS base station.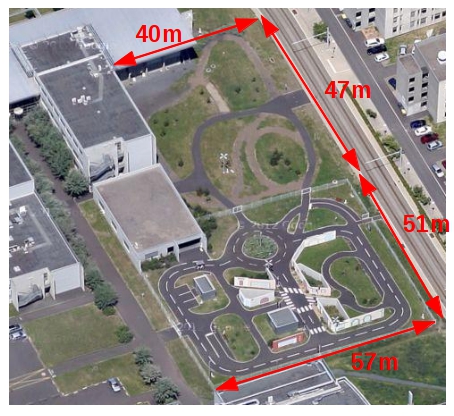 More details about the
PAVIN workspace and datasets
Cézeaux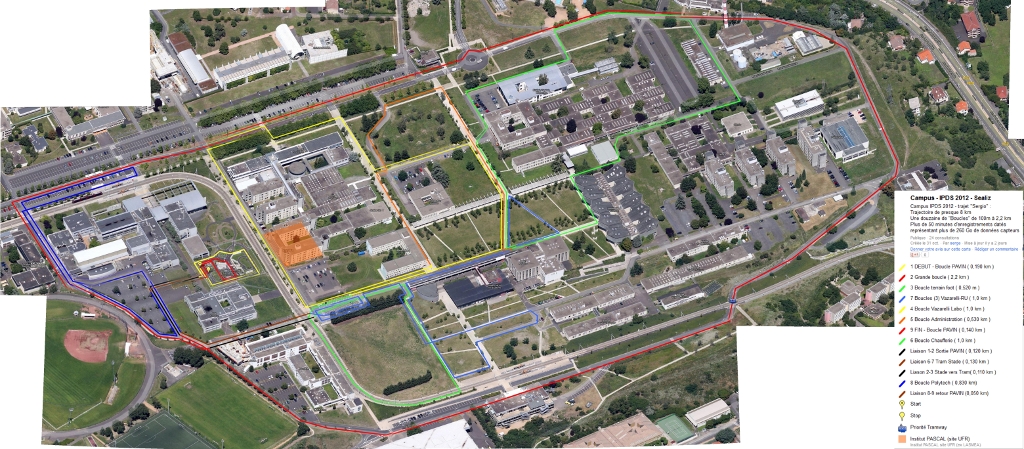 More details about the
Campus workspace and datasets
Summary
Sequence's name
Length
Duration
Memory size
Workspace: PAVIN
PAVIN-Jonco
2,3 km
18 min
95.4 Go
PAVIN-Hema
0,6 km
5 min
26.8 Go
PAVIN-Faust
1,3 km
10 min
54.3 Go
PAVIN-Elo
1,2 km
12 min
64.6 Go
Workspace: CEZEAUX
CEZEAUX-Sealiz
7.8 km
52 min
269.5 Go
CEZEAUX-Heko
4.2 km
28 min
150.5 Go
All sequences combined (PAVIN+CEZEAUX)